From concept to customer, get the tools you need to launch your business in 6 weeks with an intensive program that teaches you the core skills you need to design, manufacture and launch a physical product.

If you have been sitting on a product idea for a while now, or you are struggling to work out all the things you need to plan, decide, understand or delegate in the early days, then this course is exactly what you need.
So you have a business idea, or have just started your business, and you seem to be surrounded by people who know what they are doing both in real life and online.
You follow inspirational entrepreneurs on Instagram, Twitter or Facebook who just seem to naturally understand EVERYTHING and have it all place, ticking over smoothly, with traffic, sales, mailing lists, inspirational blog posts and great hair, but you can't work out how to get your first paying customer or what SEO stands for.
Maybe you have a great product idea that you know people will want to buy, but don't know what the steps between IDEA and LAUNCH are and you're afraid of wasting your precious savings by making expensive mistakes.

We have all been there. I'VE been there. I've hesitated and I've taken the plunge. I've made good business choices that made nearly six figures in ONE DAY and I've made choices that still annoy me years later.
More than anything else over the last 8 years in business, I have LEARNED. And now I want to share that learning with you.
When I started my design studio and online shop back in 2010 I didn't know anything about web design, ecommerce, social media or email marketing, never mind how to get a physical product made! I hired a branding agency to do all the branding and website stuff, a PR agency to do my PR and I did my best – often ineptly! – to do the rest myself.
Some of it came naturally to me but the rest of it I learned the hard way – through trial and error.
Since those early days, I have supplied top retailers all over the world from Anthropologie to Liberty, from Harvey Nichols to Lane Crawford, and still get the thrill of opening a magazine and spotting one of my designs in a luxury interiors project.
A short while ago, I shifted my focus from products and textiles to website design and development and immediately discovered just how many entrepreneurs are in the very position I was back then – brimming with ideas and ambition, but overwhelmed by the complexity of the stages that seemed to exist between thinking of an amazing product and making their first sale.

Over the next 6 weeks, I am going to share with you the secrets that I have learned over 8 years of hard slog.
I will help you to clearly understand how the various aspects of starting your own business hang together, demystify some of the areas that might have been freaking you out and leave you feeling confident and READY to get cracking!
Week 1: Your Idea
We will explore your idea, your market and your target audience to refine your final product and zoom in on your industry and audience.
Week 2: Your Brand
We will craft a brand identity for your new product that will make it stand out from the competition with a coherent and consistent visual and verbal identity. We will explore building your own website, and how you can get up and running on your own in just a day!
Week 3: Your Product
This is the heart of the course. We look into the mechanics of pricing a product profitably, having a product manufactured, right through to packaging and shipping and how to test it thoroughly before you take it to market.
Week 4: Your Sales
In this week we look at the different ways of bringing a product to market, in particular ecommerce and working with retailers. We explore how to identify the best retailers to work with and how to get your products onto their shelves, as well as how to work your first trade show like a pro.
Week 5: Your Marketing
In our marketing week, we look at the most efficient ways to market a new product without burning out, leveraging social media, email marketing, LinkedIn and analytics.
Week 6: Your Business

Finally we take a look at some of the core areas of running a business that apply across all stages and areas of your work. Finance, money management, PR, outsourcing and more are all explored in a combination of media.
Each week kicks off with a video introduction, before you get 4 - 6 daily deep dives in slideshows that are accompanied by a course handbook, work book and bonus audio material along the way. Every step of the way, get support on our exclusive private Facebook group.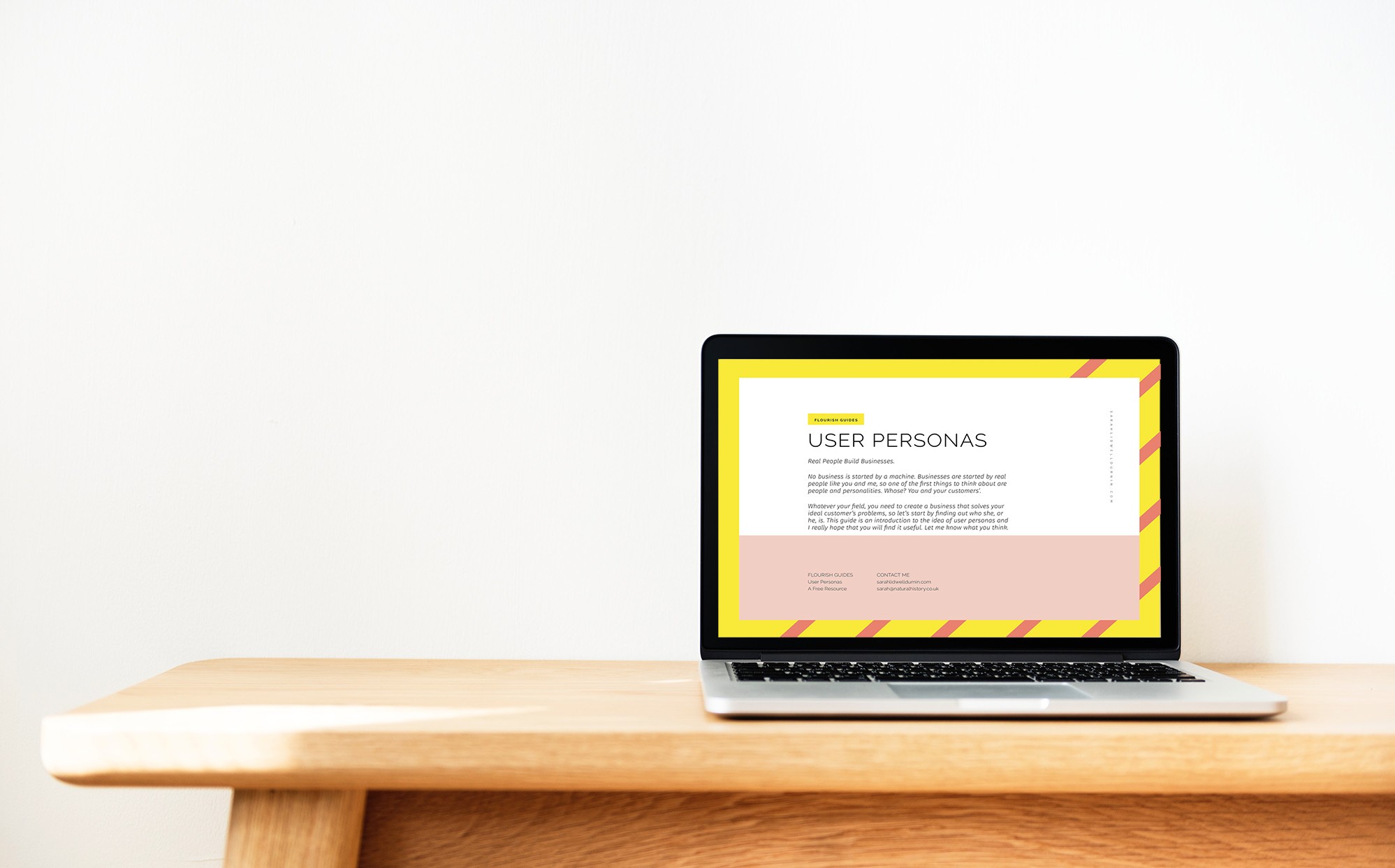 Here's what you can expect:
A clear and friendly introduction to the basics of starting your own business, whether it is an on or off line enterprise in a helpful combination of tech guides, deep dives and insider pro tips.
A detailed look at the stages of getting a physical product designed and manufactured, with an in-depth exploration of all the questions you need to ask manufacturers to make sure you get what you want.
Easy to understand guides to some of the more intimidating technicalities, such as building your own website, leveraging Analytics efficiently and outsourcing labour – these guides ALONE are going so save you thousands.
Deep dives into creating an engaging language and visual identity for your brand – yourself, with tips on finding the best free tools and software to get you started.
Tips on using LinkedIn and Twitter to connect with the real people who will drive your business forward.
How to look at your competition critically, and how to learn from their campaigns (and mistakes).
Learn how to build a landing page that DELIVERS using Wordpress with the amazing Divi theme and a free Mailchimp account.
Find out how to get a physical product from an idea in your head to a real live product ready to ship to your customers.
Discover how to create user personas and build a marketing campaign that reaches the exact people who want to buy from you – AND the people you really want to sell to.
Understand the what, the who and the how of outsourcing, discovering the different platforms, and pros and the cons, and how to recognize when a deal is too good to be try, and why.
An exclusive Facebook group where I will be checking in daily to chat with you about your progress and answer any questions you might have. This is a great place to meet others on the program too and exchange ideas and support.
Flourish is the perfect course for you if you:
Have an idea, but don't quite know how to turn it into a physical product that people can buy.
Have been trying to make a start on your new business, but have been feeling overwhelmed by the huge list of things that you need to understand before you can start, such as your website, branding and marketing.
Have already started your business but feel that it's not hanging together properly yet and that you need a tighter grip on the whole thing, or on the elements that don't come naturally to you.
Are ready to put the work in.
Flourish might not be quite what you need if:
You are an established business owner and you need more in depth support on specific areas of your work – courses for you will be launching later in the year though, so stay tuned!
You are starting a service, networking or MLM business.
You are not willing to put the work in!
I know it's a huge commitment. But I also know that you are going to come out the other end on TOP of this, understanding exactly what you have to do to get your successful and profitable business up and running, and how you are going to go about it. Buy the end of the 30 days, you could even have started making your first sales!

Enrol now and join us on Facebook to meet the other students and get ready for this game-changing course!
*Plus VAT or Sales Tax depending on your location